Kedarnath walking route blocked by Iceberg
---
---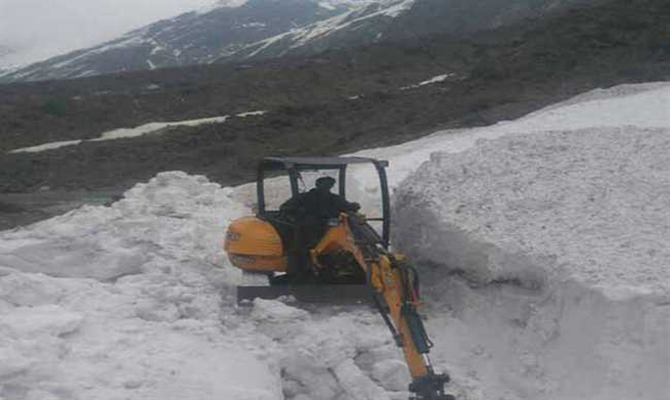 Kedarnath walking route blocked by Iceberg
---
---
Walking route to Kedarnath is blocked by the big Iceberg. NIM is working hard to clear the walking path to Kedarnath. Rudraprayag DM Dr Raghav Langar told that a big iceberg comes on the route between Lincholi and Kedarnath. The iceberg is of height 35 ft and 125 ft width.
Big Iceberg Fall on Kedarnath route
NIM team found a big iceberg on the route to Kedarnath. All path is covered by the iceberg. Its been noted that all importants items transported on Mules to Kedarnath. Experts from Wadia Institute of Himalayan Geology has told that in these months there are more chances of avalanches due to light snowfall and unstable temperatures.
News Src : Jagran, Rudraprayag
---
---
Published Date: March 31, 2016
---
Add Comments and Suggestions or Ask Questions about "Kedarnath walking route blocked by Iceberg"
We would be glad if you can comment below and provide your valuable suggestions and feedback on Kedarnath walking route blocked by Iceberg. If this Kedarnath walking route blocked by Iceberg page have any wrong information/list or out of context content, then you can report us as well.
If you have any questions, you can also ask as in the following comments section. Our team will try to provide you answers/solutions.