No effect of earthquake on Char Dham Yatra : Rawat
---
---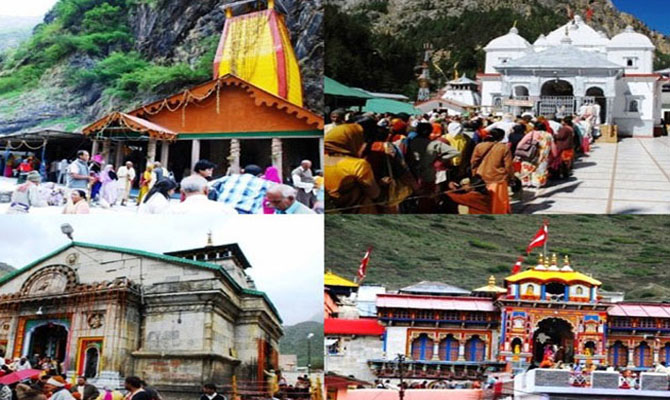 No effect of earthquake on Char Dham Yatra
---
---
Uttarakhands honourable Chief Minister Harish Rawat said on Sunday the Char Dham yatra routes were not affected by the recent devastating earthquake in Nepal. The routes are open and no destruction was caused in the state because of the high intensity quakes and aftershocks.
Interacting with reporters on the ceremony of opening portals of Badrinath CM said, pilgrimage is completely safe and is functioning properly.
"It's a heritage for us and people's faith lies with this pilgrimage. We are contemplating on how to make it better and hassle-free for the devotees," Rawat said.
The CM also congratulated the people and said the number of pilgrims is rising which is a good sign for a healthy yatra and has also in turn boosted the morale even more.
"We have left no stone unturned in giving the maximum facilities to the pilgrims and making best arrangements. The route from Pandukeshwar to Badrinath is a bit challenging but I want to assure the people that the Yatra will not be affected by that. The Yatra will be completely secure and I have appointed my highest officials for this task…," he said.
The portals of the famous Badrinath Dham were opened in the morning following the grand ceremony including holy rituals with thousands of devotees present at the moment.
He also met many pilgrims from across the country and abroad and took feedback on the arrangements.
Rawat has asked all district officials to provide immediate report if there has been any loss or damage due to the earthquake adding that proper action should be taken to stay vigilant from an earthquake.
While expressing grief for the people who died in Nepal and India after this calamity, he hoped for early recovery of those who are injured.
News Source : Times of India, Dehradun
---
---
Published Date: April 26, 2015
---