Booking of Meditation Cave in Kedarnath Dham Has Been Started
---
---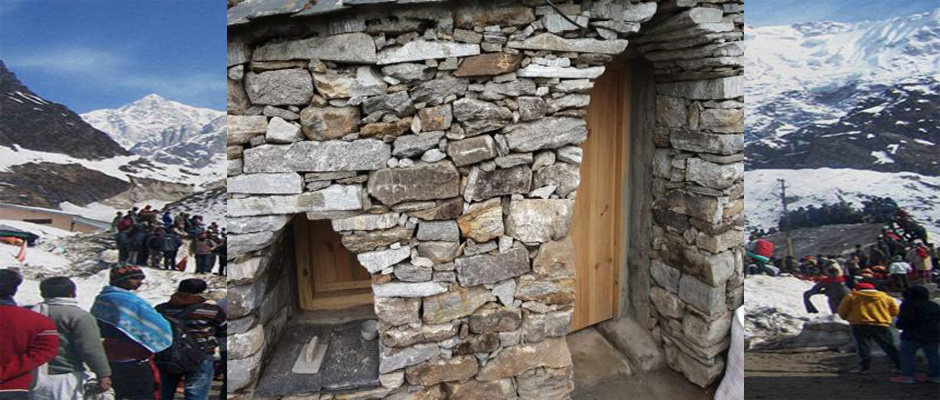 Modern Cave prepared for yoga and meditation in Kedarnath
The devotees who come to Kedarnath Yatra can also practice meditation in the cave made here. Online booking has started for this. GMVN has also got the first booking. Meditation caves are being prepared for devotees around Kedarnath.
---
---
---
---
Out of these, a meditation center has been fully prepared to the pilgrims, two kilometers ahead of Kedarnath Dham towards Gandhi Sarovar.  Work on the other centers is going on. General Manager of GMVN BL Rana said that the GMVN has got the first booking of Meditation cave for three days. The rent of Meditation cave for one day is Rs.990.
Major Facilities inside the Modern Cave
At a distance of one and a half km from Kedarnath, there is a cave-shaped place on the side of Chaurabari Lake, which has been converted into a modern cave. The cave is 5 meters long and 3 meters broad, having a toilet, 2.5-meter long Bathroom. While the electricity in the cave has been installed from Ureda. For security purpose, a DSPT phone has also been kept in the cave. A small courtyard has been built outside the cave. Whereas Havan-Kund is also built near the courtyard. In the cave, Beds are also been installed for comfort.  There are a bed and toilet facility inside the cave. GMVN will provide a one-time meal to the pilgrims. There will be an extra charge for this. Due to heavy snowfall, the entire path of meditation cave is covered with snow. Therefore, those who make the booking will be lodge at Swargarohini Cottage. If the situation around the meditation cave became normal, then the devotees will be lodged here. It is said that during the last decade of the last century, Narendra Modi has meditated in the natural caves of this region during his spiritual journey.
---
---
Published Date: April 23, 2019
---
Add Comments and Suggestions or Ask Questions about "Booking of Meditation Cave in Kedarnath Dham Has Been Started"
We would be glad if you can comment below and provide your valuable suggestions and feedback on Booking of Meditation Cave in Kedarnath Dham Has Been Started. If this Booking of Meditation Cave in Kedarnath Dham Has Been Started page have any wrong information/list or out of context content, then you can report us as well.
If you have any questions, you can also ask as in the following comments section. Our team will try to provide you answers/solutions.