124031 Pilgrims reached Kedarnath Dham in last one and a half month
---
---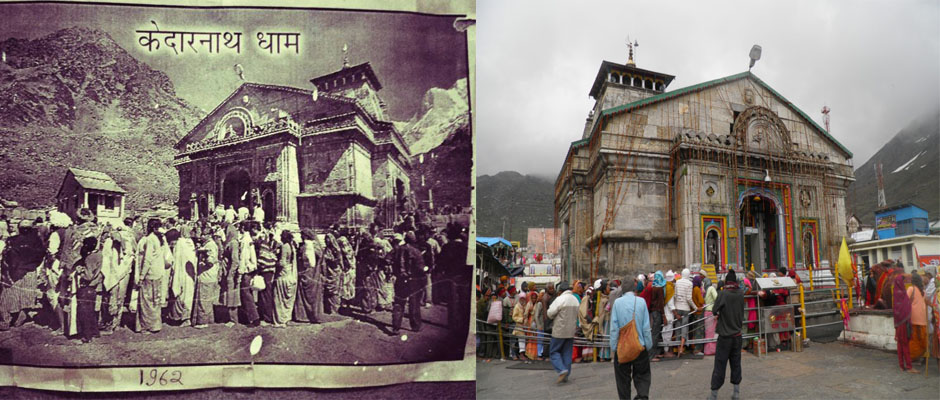 हर वर्ष केदारनाथ आने वाले यात्रियों की संख्या
Img Src
For the first time in the history of Kedarnath Yatra, Baba Kedar Doli reached Kedarnath Dham without his devotees. Even at opening of gates of Kedarnath Dham, devotees were not present. From 12 June, Baba Kedar devotees started to reach Kedarnath Dham and it continued till the closing of the doors. This year 135023 devotees visited Baba Kedar in Kedarnath Dham, in which a record 124031 pilgrims have reached Kedarnath Dham in the last month and a half.
---
---
The gates of Kedarnath Dham were opened on April 29 amidst lockdown due to Corona infection with subtle religious activities. During this time the distance between the devotee and God remained. On June 12, local devotees started arriving at Kedarnath Dham after starting the journey at the district level by the state government.
Since the yatra started at the state level from July 1, the sequence of regular pilgrims arriving in Kedarnath increased day by day. If we look at the figures of Devasthanam Board, in Kedarnath Dham this year, out of total 135023 visitors, 124031 have reached in the last month and a half, which is a record. In the month of October alone, 791262 pilgrims reached the Kedarnath Dham, while in the 16 days of November, 44154 devotees visited Kedarnath Dham.
40000 Pilgrims reached Kedarnath by helicopter
During the Kedarnath yatra, 9 helicopter companies operated helicopter services to Kedarnath Dham from 9 October to 15 November. A total of 40624 devotees reached Kedarnath Dham during this period. While 40144 devotees returned from Heli after having darshan. The Kedarnath Yatra conducted amidst the Corona transition has been a peaceful success. In the last one and a half months, there were good number of pilgrims visited Kedarnath Dham. Along with this, the business related to travel also got new momentum.
---
---
Published Date: November 19, 2020
---
Add Comments and Suggestions or Ask Questions about "124031 Pilgrims reached Kedarnath Dham in last one and a half month"
We would be glad if you can comment below and provide your valuable suggestions and feedback on 124031 Pilgrims reached Kedarnath Dham in last one and a half month. If this 124031 Pilgrims reached Kedarnath Dham in last one and a half month page have any wrong information/list or out of context content, then you can report us as well.
If you have any questions, you can also ask as in the following comments section. Our team will try to provide you answers/solutions.