Over 1 Lakh pilgrims visited Kedarnath Dham in past 6 days
---
---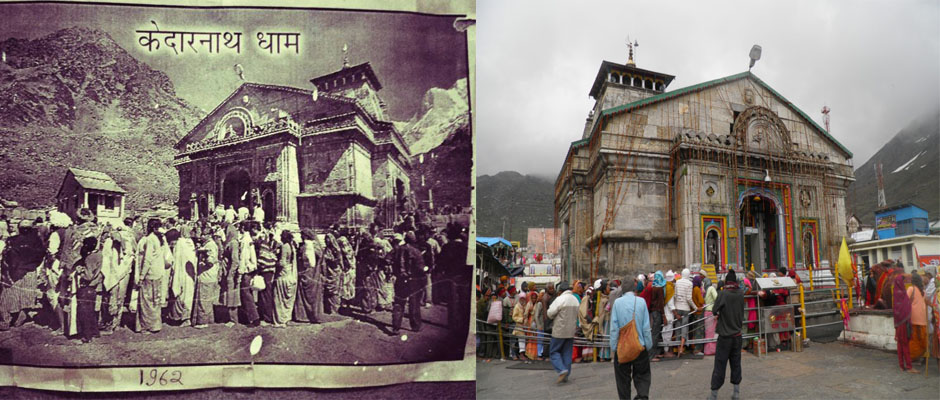 हर वर्ष केदारनाथ आने वाले यात्रियों की संख्या
Img Src
In the first week of Kedarnath Yatra, the number of devotees has crossed one lakh. This is the largest figure in the first week after the disaster in the last eight years. On Wednesday also, more than 25000 devotees were sent from Sonprayag to have darshan of Baba.
---
---
---
---
Between the Corona period, 1 lakh 32 thousand passengers visited the entire journey in 2020 and 2 lakh 42 thousand in 2021. Last year also, more than 1.25 lakh devotees had reached in the last 24 days of the yatra. This year, new records are being made in the Yatra which started from May 6.
Since the yatra started at the state level from May 6, the sequence of regular pilgrims arriving in Kedarnath increased day by day. On the opening of the doors, 23512 devotees had darshan of Baba Kedar on the first day. After this, from May 7 to 11, the number of visitors daily remains more than 17 thousand. The number of devotees crossed the one lakh mark on the 17th day after the opening of the doors in 2017, on the 16th day in 2018 and on the 12th day in 2019.
This year one lakh devotees have visited Kedarnath in just six days. The media in-charge of Shri Badrinath-Kedarnath Temple Committee, Dr. Harish Gaur told that the number of devotees is expected to increase further in the coming days.
---
---
Published Date: May 12, 2022
---
Add Comments and Suggestions or Ask Questions about "Over 1 Lakh pilgrims visited Kedarnath Dham in past 6 days"
We would be glad if you can comment below and provide your valuable suggestions and feedback on Over 1 Lakh pilgrims visited Kedarnath Dham in past 6 days. If this Over 1 Lakh pilgrims visited Kedarnath Dham in past 6 days page have any wrong information/list or out of context content, then you can report us as well.
If you have any questions, you can also ask as in the following comments section. Our team will try to provide you answers/solutions.