Ropeway will be built between Gaurikund and Kedarnath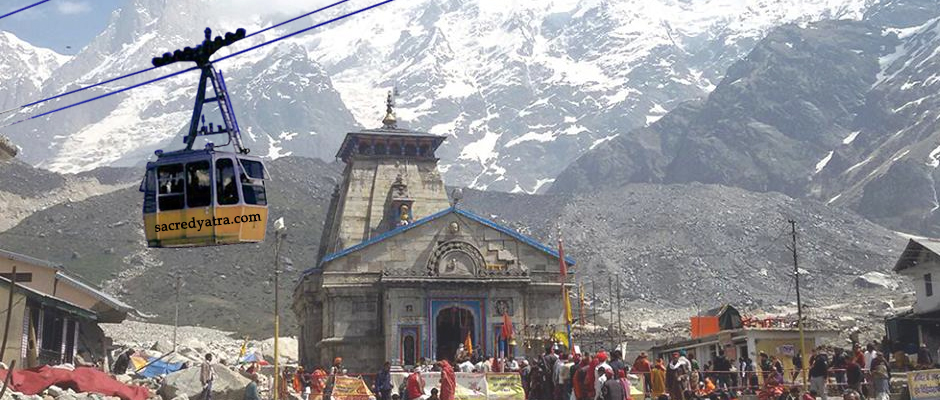 Kedarnath Ropeway
With the raising concerns of wildlife of the Kedarnath Wildlife Sanctuary by the helicopter flights, the construction of the ropeway (rope route) for Kedarnath will look to be best choice. Govt already had carried out the survey in 2015 between Rambara-Lincholi and Lincholi-Rambara.
With the construction of the ropeways, which is to be about 11 km long, the journey from Gaurikund to Kedarnath will complete in one hour only. It will also reduce the cost by manyfold, which pilgrims are paying for helicopter service.
In fact, after the disaster in 2013, demand for ropeway for Kedarnath arises. In 2014, the then government approved the ropeway in two phases with a budget of Rs. 80 crores. After this, the tourism department invited tender twice, but no company was interested. As a result, the matter could not grow further. In 2015, the survey was conducted from Lincholi to Kedarnath and Rambara to Linchauli in 2016.
Rudraprayag District Magistrate Ranjana said that the survey work has been completed in view of the ropeway to Kedarnath. Report about this has been sent to the government. It is expected that soon the decision will be taken from government and then the construction of the ropeway will begin.
---
---
Updated On: May 15, 2017
---
Add Comments and Suggestions or Ask Questions about "Ropeway will be built between Gaurikund and Kedarnath"
We would be glad if you can comment below and provide your valuable suggestions and feedback on Ropeway will be built between Gaurikund and Kedarnath. If this Ropeway will be built between Gaurikund and Kedarnath page have any wrong information/list or out of context content, then you can report us as well.
If you have any questions, you can also ask as in the following comments section. Our team will try to provide you answers/solutions.