Ropeway Will be Built Between Gaurikund and Kedarnath
---
---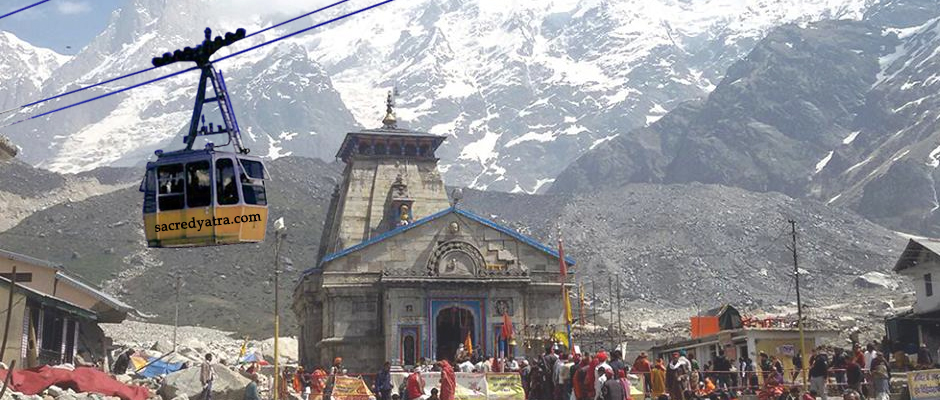 Kedarnath Ropeway
With the raising concerns of wildlife of the Kedarnath Wildlife Sanctuary by the helicopter flights, the idea of the construction of a rope-way (rope route) for Kedarnath was introduced by the Govt after it had carried out the survey in 2015 between Rambara-Lincholi and Lincholi-Rambara.
The Gaurikund to Kedarnath Ropeway was earlier planned to be constructed for a distance of 11 km long and was demanding a construction cost of 80 crores. However, now the ropeway will be 8.5 km long and will be constructed at a cost of 475 crores. The journey will be completed in one hour only and it will also reduce the cost by many fold, which pilgrims are paying for helicopter service.
---
---
In 2014, the then government approved the ropeway in two phases with a budget of Rs. 80 crores. After which the tourism department invited tender twice, but no company was interested. As a result, the matter could not grow further. In 2015, the survey was conducted from Lincholi to Kedarnath and Rambara to Linchauli in 2016 and the government has approved it and the construction of the ropeway has begun.
The government has asked for an Expression of Interest (EOI) from the companies willing to carry forward the construction work. The travelling fare of the Dham will be lowered upto 3500 Rs and it will also decrease the toll on the environment in the area which is caused due to helicopter services. Looking at the cost of investment in the project the Public-Private Partnership (PPP) Mode can also be operated.
Helicopter Services to Reduce, Ropeway Construction Beneficial for Large crowds
The Kedarnath-Gaurikund Ropeway can help a number of people to get better access to the Dham. It may reduce the frequent demand of the Helicopter services which is also causing turmoil in the nearby forest area. The number of pilgrims is estimated to increase from 40 thousand to 7 and a half lakh.
Nainital and Mussoorie May also Have a Ropeway soon
Along with Kedarnath, the Tourism Department of Uttarakhand is also planning to introduce two other big Ropeway projects on the grounds. The tender process of The Mussoorie Ropeway will be done before the investors summit of 2018 and it is estimated to be 5.5 km long. Apart from this the Nainital Ropeway is said to be 11 km long and an EOI is released.
---
---
Published Date: October 4, 2018
---