Rudranath & Madmaheshwar Dham Open for Pilgrims
---
---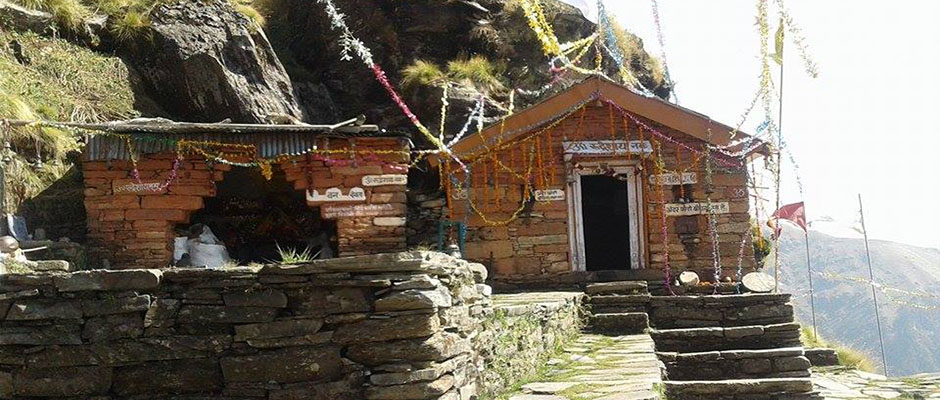 The second Kedar Madhameshwar and fourth Kedar Rudranath were opened for devotees with vedic chants on 18 May. At the opening time hundreds of Lord Shiva devotees, saints and locals were present at temples.
Situated in the high hills of Rudraprayag district, the gates of Madhmeshwar temple was opened at 11 o'clock. The gates of Rudranath temple in Chamoli district was opened at 07:00 am in the morning. During the opening ceremony, about 500 Shiva devotees made a visit to Lord Rudranath.
---
---
---
---
Kedarnath, The first Kedar in the Himalaya region, is where the back part of Bholenath is worshiped. The middle part is worshiped in the second Kedar Madameshwar, hands are worshiped at Tungnath, the face is worshiped at fourth Kedar Rudranath and hairs are worshiped at Kalpeshwar. In Kalpeshwar, Lord Shiva is worshiped year-round, whereas in the other four Kedars the gates are closed in winter.
---
---
Published Date: May 19, 2017
---
Add Comments and Suggestions or Ask Questions about "Rudranath & Madmaheshwar Dham Open for Pilgrims"
We would be glad if you can comment below and provide your valuable suggestions and feedback on Rudranath & Madmaheshwar Dham Open for Pilgrims. If this Rudranath & Madmaheshwar Dham Open for Pilgrims page have any wrong information/list or out of context content, then you can report us as well.
If you have any questions, you can also ask as in the following comments section. Our team will try to provide you answers/solutions.