Trek to Kedarnath dham resumes after eight days
---
---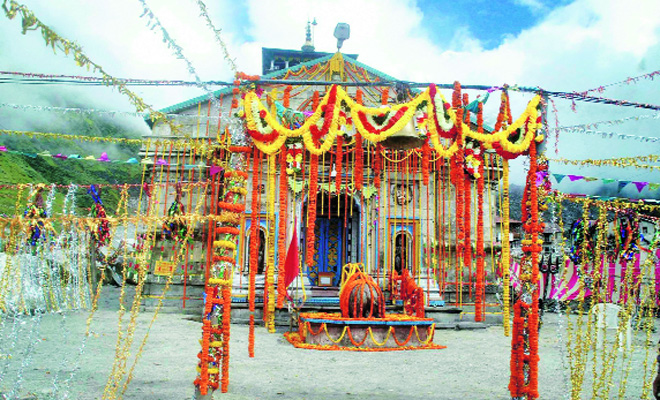 Photometric registration begins for Char Dham Yatra in Rishikesh
---
---
After eight days suspension, paidal yatra to Kedar dham started again on Thursday morning. Until 2 pm nearly 562 passengers headed towards Kedarnath Dham from Sonprayag and Gaurikund.
The departure for Kedarnath trek began from nine o'clock in the morning. Till noon 201 pilgrims from Sonprayag and 361 from Gaurikund headed from walkway to the abode.
On the other hand, the repair work of blocked route between Gaurikund-Junglechatti has been completed. With the restart of Kedarnath paidal yatra, the administration heaved a sigh of relief.
The wait of devotees staying from Rampur to Sonprayag is also over for Kedar darshan. Meanwhile, Sonprayag rushed 48 passengers to Gaurikund at four in the evening. These passengers will leave for the Kedarnath trek on Saturday morning.
Owing to heavy railfall on 24/25 June the pedestrian route of Sonprayag-Munkatiya and Gaurikund-Kedarnath was damaged at several places. On account of which the yatra was suspended. After the resumption of yatra after eight days the excitement has risen among the pilgrims.
Passengers seen excited
A wave of enthusiasm is being seen among the pilgrims staying at Sonprayag who are excited about the restart of yatra after eight days.
386 arrived for Kedar darshan
Since opening of the portals 1,11,758 devotees have arrived to the holy Kedar shrine. Meanwhile, helicopters of Sumith Aviation and Pinnacle Company are continuously in service flying from 9 am every morning.
News Source : Amar Ujala, Rudraprayag
---
---
Published Date: July 2, 2015
---