Wall will told the History of Kedarnath
---
---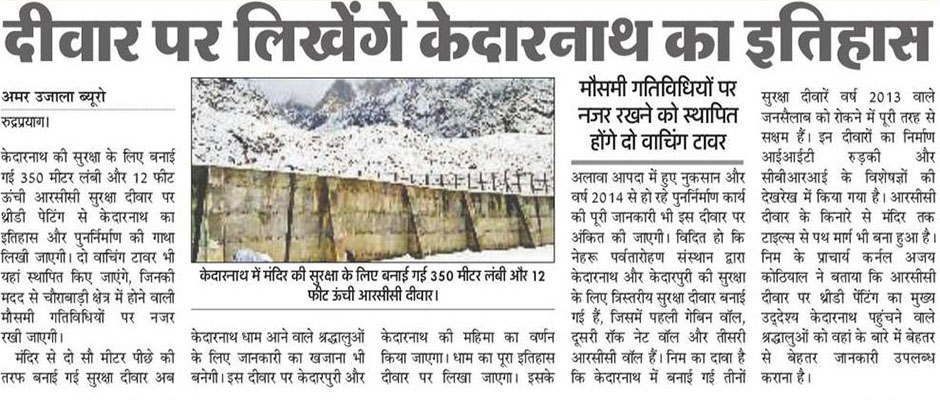 History of Kedarnath on Wall
Now history of Kedarnath Dham will be read at 350 ft long and 12 ft high security wall at Kedarnath. History and Resurrection of Kedarnath will be written at this wall with 3D painting. This wall will become a repository of information about Kedarnath.
---
---
---
---
The security wall is 200 mtrs away from Kedarnath Temple and made by NIM. This triple security wall is made up of Gobin wall, Rock Net and RCC wall. The wall is made in the supervision of specialist from IIT Roorkee and CBRI.
---
---
Published Date: April 10, 2017
---
Add Comments and Suggestions or Ask Questions about "Wall will told the History of Kedarnath"
We would be glad if you can comment below and provide your valuable suggestions and feedback on Wall will told the History of Kedarnath. If this Wall will told the History of Kedarnath page have any wrong information/list or out of context content, then you can report us as well.
If you have any questions, you can also ask as in the following comments section. Our team will try to provide you answers/solutions.